COVID-19 Coronavirus Information
COVID-19 Coronavirus Information
The CVRD has entered Stage 3 of its Regional District Services Restoration Plan, a coordinated corporate strategy to reopen facilities and restore program and service delivery.
In Stage 3 of the Plan, the majority of CVRD services levels remain unchanged from Stage 2. This stage does allow for increased service offerings at CVRD recreation facilities. Please see the COVID-19 & Recreation page for more detailed information on program guidelines and facility safety plans.
By order and direction of the Provincial Health Officer, masks are required for everyone in all public indoor settings and workplaces. People who cannot put on or remove a mask on their own are exempt. For children under the age of two a mask is not recommended.
Service and entry can be refused if a mask is not worn.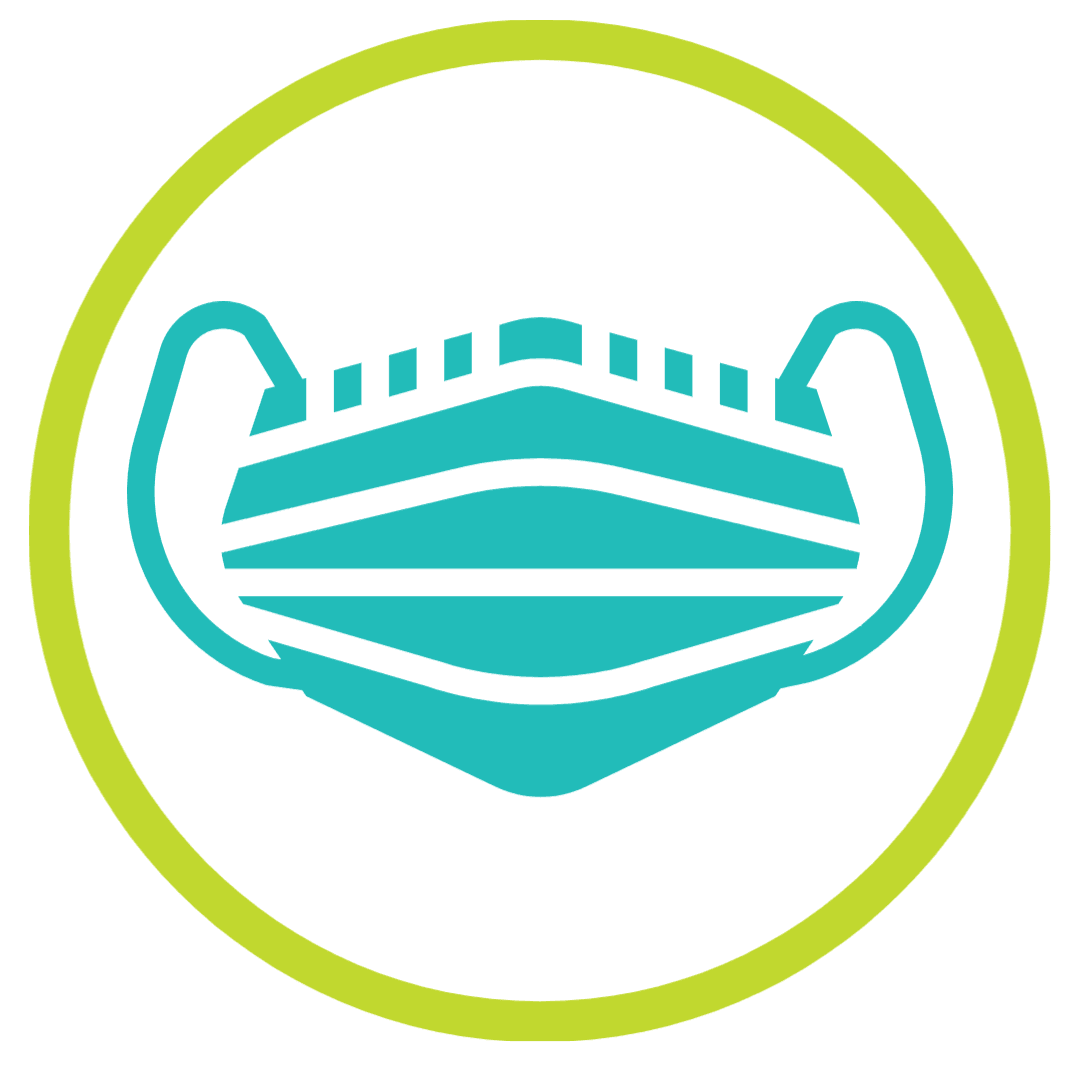 Please follow instructions on all signs. Persons displaying signs of illness (e.g. persistent cough) may be asked to leave for health and safety reasons. If you or any member of your household is sick, please stay home.
What you can expect at 175 Ingram Street:
Front counter services are limited to the following:
transit passes
dog licences
courier deliveries
document drop-off
All other business will continue to be delivered electronically via phone, email or video conference, including:
public enquiries
development applications
site visits & inspections
Parks and trails as well as a number of amenities continue to be open for use (see bullet points below). For the most up to date information please visit the Parks & Trails page.
playgrounds
dog parks
bike parks
skate parks
washrooms in CVRD parks and trails for public use
sport courts (including tennis, pickleball and volleyball will be open for limited numbers of users, with signage in place to denote maximum participant numbers and other use requirements)
outdoor recreation programming and field bookings will be reinstated where physical distancing can be maintained
How the CVRD is adapting:
Following updates from the Provincial Health Officer and the Public Health Agency of Canada and adopting recommended measures
Following the CVRD COVID-19 Safety Plan for the main administrative office at 175 Ingram St. (updated when necessary)
Stepping up cleaning protocols at all CVRD facilities and buildings that are open
Increased signage to bring awareness to safe physical distancing and limiting the number of people in confined spaces (e.g. elevator, meeting rooms)
Recommending that all staff follow proper hand washing protocols
Encouraging staff to stay home if they feel ill
Encouraging the practice of physical distancing, which includes the following: avoiding physical contact by not handshaking or hugging, using proper respiratory etiquette (covering mouth if coughing or sneezing)