Attractions
BC Forest Discovery Centre
At the BC Forest Discovery Centre, a stroll around the grounds will quickly transform one into an exciting, educational experience. With many exhibits for the whole family, there is always something new to explore. Let one of our historic trains take you on a tour around our 100-acre wooded site!
Visit Website
View Video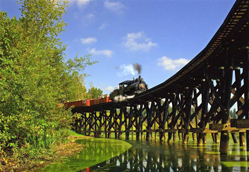 Chemainus Murals
From just five murals and lots of spirit in the summer of 1982, Chemainus has struggled, grown and succeeded in literally putting itself on the map. Over 40 larger-than-life historic paintings in this open air gallery and many statues now greet the gaze of hundreds of thousands of visitors each year.
Visit Website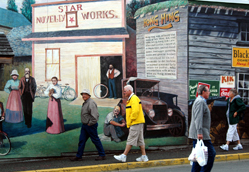 Chemainus Theatre
Chemainus Theatre Society is a professional regional company that entertains, and touches the heart. Your theatre experience can begin with live musical entertainment in the elegant Playbill Dining Room where our Executive Chef has prepared an impressive hot and cold buffet.
Visit Website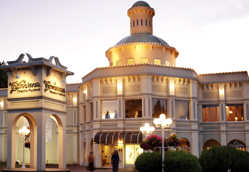 Cowichan Bay Village
This scenic coastal village is bustling with activities of all sorts. Cowichan Bay is home to some unique and attractive shops and accommodations.
Visit Website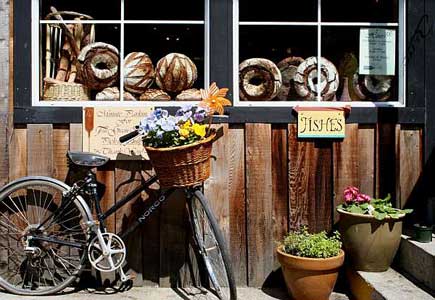 Kinsol Trestle
The Kinsol Trestle is one of the tallest free-standing and most spectacular timber rail trestles in the world. It is one of the few accessible and visible reminders of the early mining and logging industries on Vancouver Island, as well as offering spectacular views of the Koksilah River and trails for hiking, running, cycling and riding. Thirty years after the last train crossed the Kinsol Trestle, a fundraising campaign was launched to rehabilitate the trestle to its former glory and close the last link in the Cowichan Valley portion of the Trans Canada Trail.
Visit Website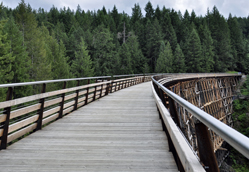 The Raptor Centre

Join us and marvel at the power and agility of Eagles, Hawks, Falcons & Owls as they fly to the falconer's glove during our daily flying demonstrations. Learn about their fabulous survival strategies on our guided tours and hawk walks. We are open year round, with one demonstration 1:30pm daily in spring and fall and two flying demonstrations 1:30pm and 3:30pm daily in summer. From November to April we are only open on Friday, Saturday and Sunday. Please check our website for more details.
Visit Website
View Video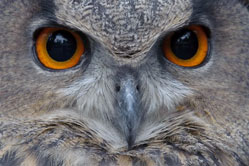 Quw'utsun' Cultural and Conference Centre
The Centre offers all guests an authentic First Nations Experience - Interpretive Tours, Traditional Art Work and Native Food. See and learn traditions still practiced by the local First Nations people today. Duncan area.
Visit Website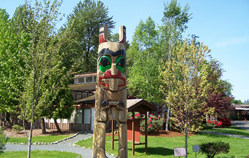 The World's Largest Hockey Stick
This artifact came from Expo '86 in Vancouver and it is now located on the west side of the Island Savings Centre. Cowichan has a very enthusiastic sports community and the local 'Cowichan Capitals' hockey team have had their home arena affectionately dubbed 'The Stick'. So if you're a hockey fan who is here during the season....."We'll see you at The Stick!!"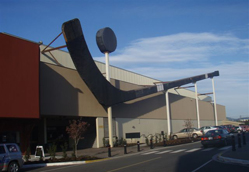 Totem Tours
Current statistics show that Downtown Duncan's biggest draw to visiting tourists is its totem poles. It is for this reason that there are free guided walking tours of the totems in the downtown area. Call 250-715-1700.
Visit Website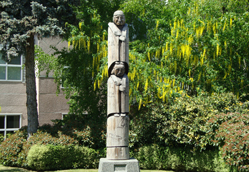 Ladysmith Maritime Society

The Ladysmith Maritime Society Community Marina is located in the protected Ladysmith Harbour, minutes away from downtown Ladysmith. The Marina is a gathering place for locals and visitors on our picnic dock beside the floating Maritime History Museum. We offer Harbour tours, host the Ladysmith Maritime festival and sailing programs for the disabled. For more information, call 250-245-1146.
Visit Website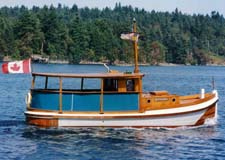 Whippletree Junction
Historic Whippletree Junction is a thriving shopping centre and attraction that appeals to visitors and locals alike. You will find a diverse selection of goods, outstanding customer service and interesting history. 30 years ago it started as a collection of buildings that were rescued from demolition, now it is an exciting shopping and historic experience. Open year round.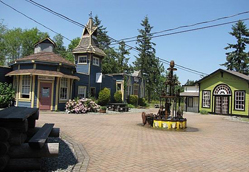 Cowichan Estuary Nature Centre
Experience the natural and human history of the Cowichan Watershed. Displays, activities, and programs for children and adults connect visitors to the plants, birds, fish, mammals and invertebrates who live where the Cowichan River meets the sea.
View Website